The College's governing Council and its committees meet regularly throughout the year to make decisions concerning the College's policy work and initiatives which enable it to meet its mandate of protecting and serving the public interest. Council meetings are open the public.
Dr. Alana Parisi, President
Dr. Wade Wright, 1st Vice-President (he/him)
Dr. Harold Kloeze, 2nd Vice-President
Dr. Patricia Alderson
Dr. Claire Beauchamp
Dr. Lorie Gold
Ms. Cathy Hecimovich (she/her)
Dr. Louise Kelly (she/her)
Ms. Catherine Knipe
Dr. Lena Levison (she/her)
Dr. Clayton MacKay (he/him)
Dr. Jessica Peatling (she/her)
Dr. Sami Qureshi (he/him)
Dr. Jessica Retterath (she/her)
Douglas Reynolds
Ms. Rena Spevack (she/her)
Dr. Michael Zigler (he/him)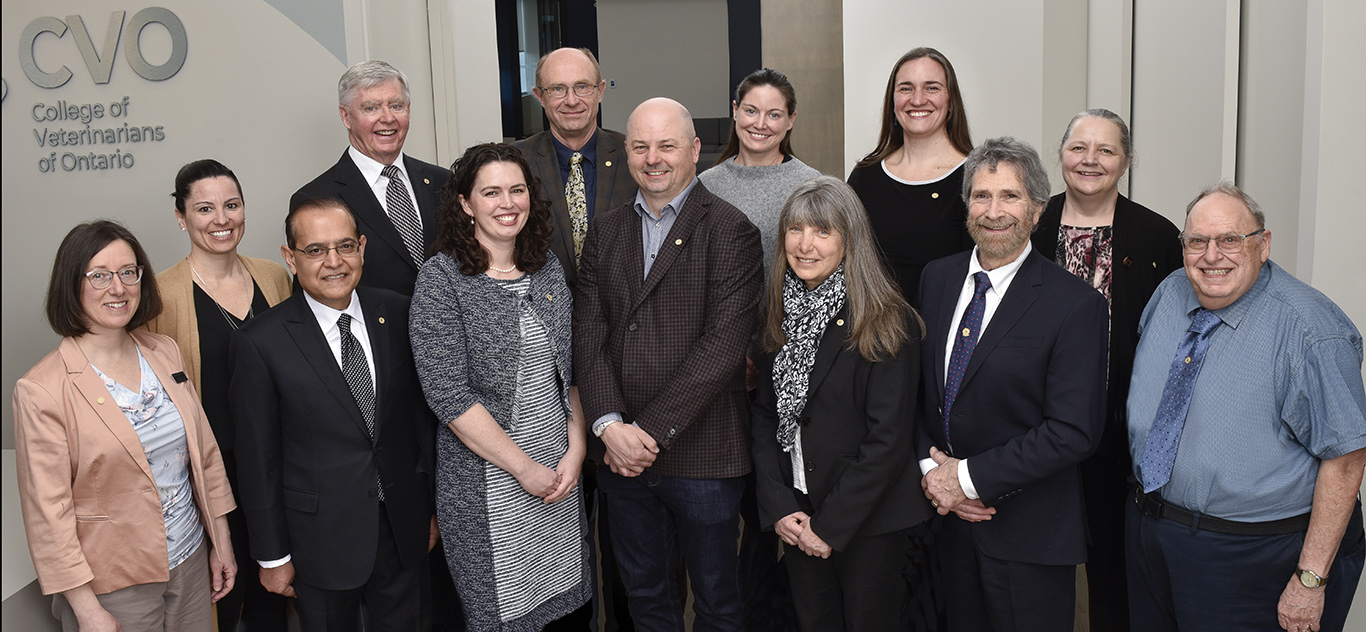 Committees support Council's work. The College has five statutory Committees (required by legislation) and two non-statutory Committees (created by the College). Committees are established at the Annual Council Meeting in December and are made up of Council and non-Council Committee members. As well as policy work, certain Committees deal with matters related to the conduct of individual veterinarians.
Role of Council/Councillor
s
The Council regulates the practice of veterinary medicine in Ontario to protect the public interest. It is made up of 11 veterinarians from regions across the province, one academic representative, one representative of federally employed veterinarians and five public members appointed by the provincial government. Council members are elected for three-year terms and are expected to attend Council meetings and serve on a statutory committee. Council meetings are open to the public. The Council sets the College's strategic objectives and policy direction, while the College's staff, led by the Registrar and Chief Executive Officer, carries out the day-to-day operations of the College.